Early in 2019, there was a new executive order signed requiring colleges and universities that receive federal funds to extend free-speech protections to men and women on campus. Many people criticized this move as simply unnecessary. While others were relieved that an executive order was made to ensure certain voices were not censored or disinvited to speak on college campuses. Question: Is the so-called "free speech crisis" over at college campuses, or is it still raging? Well, it depends on who you ask.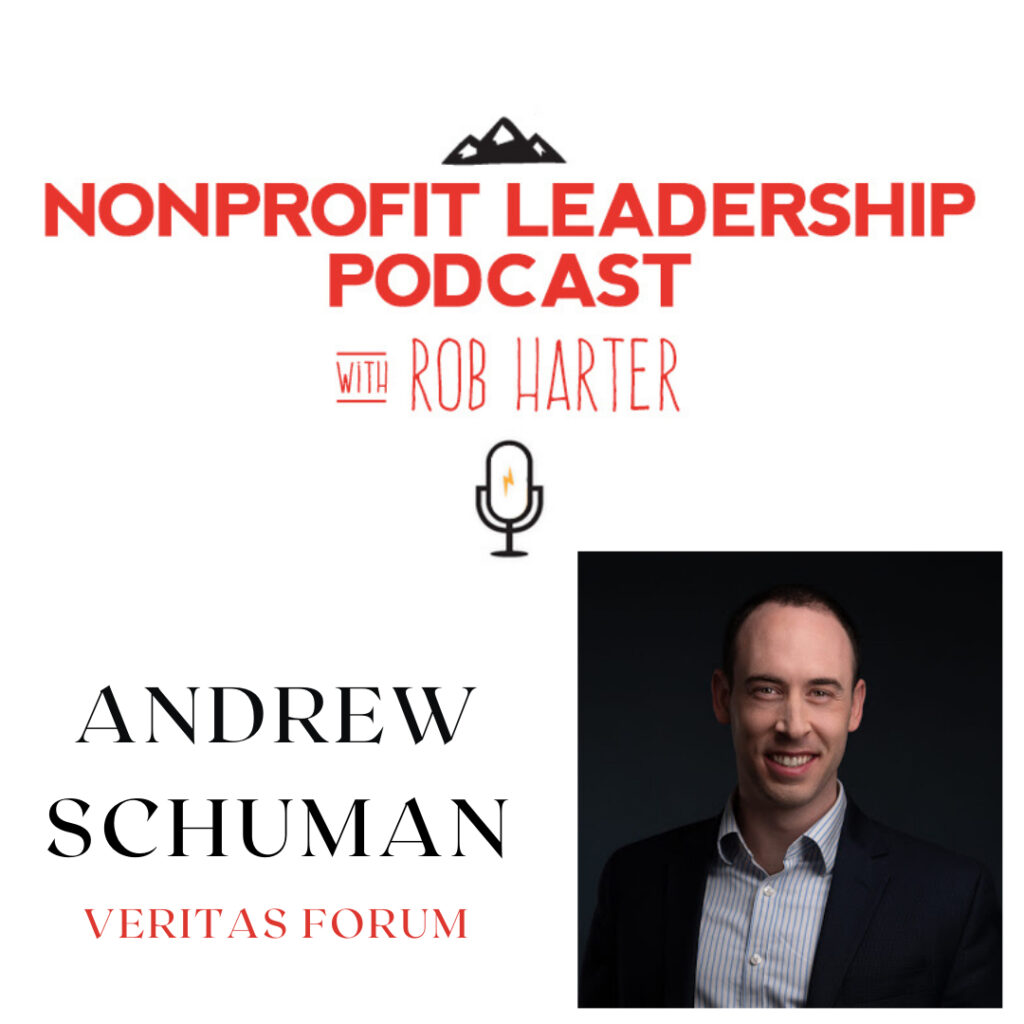 Rob's guest today is Andrew Schuman, Executive Director of the Veritas Forum and he will share how the Veritas Forum is addressing the free speech and open debate controversy with a unique and creative approach. The Veritas Forum is a platform for dialogue on college campuses that originally began at Harvard, by students wanting to discuss topics more relevant to their purpose and values in life. Today, Veritas is active in over 200 college campuses and has hosted over 2000 forums with a mission to let students and faculty ask life's hardest questions.
Andrew sheds light on how Veritas has responded to the current climate of racial and social unrest, and gives advice for managing discussions around difficult topics. He talks through the special process Veritas follows to create space for safe conversations that provide equal time for different perspectives while allowing students and faculty to dive into what matters most. Andrew also reminds leaders why it's always necessary to remain focused on your vision for success and to keep your mission as your top priority while you navigate through life's challenges.
Links to Resources:
Veritas Forum: Website | YouTube | Instagram | Podcast |
Accomplish more. Juggle less: BELAY
If you have questions or want to come on the show, email Rob at rob@ccofpc.org
To be added to the monthly email update, go to http://nonprofitleadershippodcast.org/
Podcast: Play in new window | Download
Subscribe: RSS