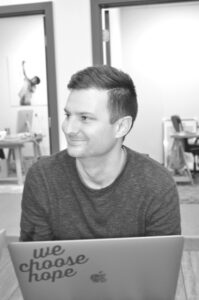 There is no doubt that we are living in a world where technology is ever changing. Keeping up with latest software, newest ap, and most cutting edge technology takes work. My guest today on the show is going to talk about how we can maximize current technology to benefit your organization.
Jesse Lane is the CMO at the technology company called Pure Charity (http://purecharity.org/NLP ). They work with hundreds of nonprofits through their software and donation platform. They also provide coaching to nonprofits on how to grow their organizations through innovation, storytelling, digital marketing, online fundraising sites, and leadership.
Today, we want to focus our conversation on how nonprofit leaders can build a framework to fuel digital fundraising. And for this show, if you are interested in getting help for your website, they have set up a page just for listeners of my show. Check it out: http://purecharity.org/NLP .
Enjoy today's show.
Podcast: Play in new window | Download
Subscribe: RSS