The COVID-19 pandemic has clearly forced most nonprofit leaders to reexamine their infrastructure and future viability. Rob's guest in this episode will explain how nonprofits can navigate through these current turbulent challenges facing us all.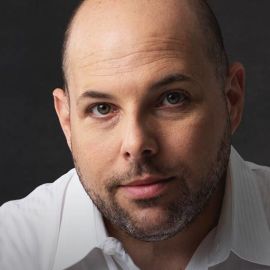 Rob's guest is Matthew Zachary, "Cancer Rebel" and founder of the nonprofit Stupid Cancer, who also created the world's first health podcast that gave voice to millions. As a brain cancer survivor, Matthew understands today's healthcare conversations are too polite and works to build community while ending isolation for patients and caregivers through his network Offscrip Media.
Matthew doesn't hold back as he breaks down why more people need to think twice before starting a charity or nonprofit, sharing why business acuity and preliminary research should guide someone wanting to start a nonprofit, more than mere emotional motivation. He explains why you must understand and stand by the value of your nonprofit and not devalue your team or your work. Matthew also believes the culture of nonprofits are heading towards a big change. Tune in to find out why.
Links to Resources:
Accounting and donation software: Aplos
If you have questions or want to come on the show, email Rob at rob@ccofpc.org
To be added to the monthly email update, go to http://nonprofitleadershippodcast.org/
Podcast: Play in new window | Download
Subscribe: RSS