Nonprofits are always facing unique challenges, but since COVID-19 hit the world, they are facing financial challenges like never before.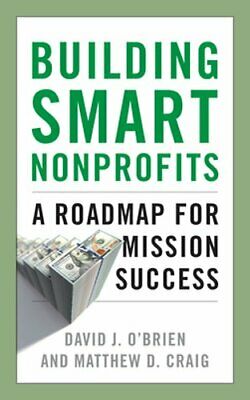 Rob's guest today is David O'Brien, the author of Building Smart Nonprofits: A Roadmap for Mission Success. In his book, David interviews over 60 leaders in the nonprofit industry, gathering input from leaders, funders, service providers, and more. David has seen first-hand that nonprofit leaders are facing financial challenges unlike any that they've faced before. He knows that it's time for the entire sector to make a change with how it structures its funding model.
As the trends of charity-giving have steadily dropped over the last few years, the nonprofit sector has hit a point where it needs to be restructured, and David believes it has already started. Many of the problems that nonprofits face today require input from multiple perspectives in order to find the right solution. All that being said, as a result of his research, David is very confident that the nonprofit sector will find its way through these challenges to success.
Links to Resources:
Roca (Nonprofit)
The Last Mile (Nonprofit)
If you have questions or want to come on the show, email Rob at rob@ccofpc.org
To be added to the monthly email update, go to http://nonprofitleadershippodcast.org/
Podcast: Play in new window | Download
Subscribe: RSS