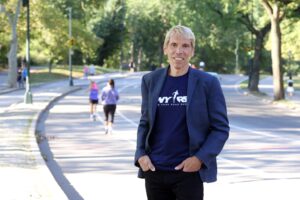 What has made the New York City Marathon the largest and arguably the most successful race in the country? Hint: It has a lot to do with the Director of the Marathon.
My guest today is Peter Ciaccia. Peter is the globally respected Race Director of the TCS New York City Marathon and President of Events at
New York Road Runners
(NYRR). He has announced that he will retire following this year's New York City Marathon.
We are excited to have him on the show and share about the secret to his leadership success. Enjoy today's show.
Follow Peter on Twitter: Link
Podcast: Play in new window | Download
Subscribe: RSS