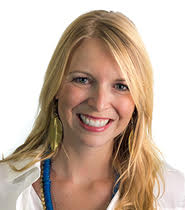 With the growth of Social Impact among For-Profit companies, many nonprofit leaders are beginning to wonder: Are these social impact companies directly competing with the Nonprofit sector? Can we both survive in this world where fundraising is increasingly challenging and a new generation of donors are viewing Nonprofits from a whole new perspective?
My guest today is Lindsey Kneuven, who serves as the Head of Social Impact for Pluralsight. Pluralsight is a technology learning platform company that offers a variety of video training courses for software developers, IT administrators, and creative professionals through its website. Kneuven will lead the company's philanthropic initiatives. She has demonstrated success leading teams within a variety of organizations. Most recently, she was chief impact officer at Cotopaxi, where she developed and led the organization's philanthropic strategy.
Lindsey will speak to this issue of how Social Impact companies and the Nonprofit sector can collaborate to address society's biggest challenges.
Enjoy today's show!
*One of the resources she will mention on our show is the "Giving State Report". Here is a link to that study:  https://www.cicerosocialimpact.org/givingstate/
Podcast: Play in new window | Download
Subscribe: RSS