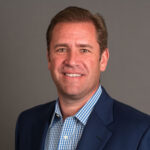 Finding adequate funding for one's nonprofit is an ever present challenge. How can you as a Nonprofit leader find the right grants and create capacity building into your organization? Today's guest will help address just that. 
Paul
C. Miles is the president and CEO of "
We Raise Foundation
". As he shares with us today. he also talks about the critical importance of investing in and raising up emerging leaders. This is a podcast focused on leadership. I think you are going to really be inspired by what he has to say about this topic.
We Raise Foundation hopes to be at the forefront of identifying innovative ideas, people and programs that raise consciousness, community leadership and capital to break the cycles of poverty, violence and social inequality that have so long plagued America's communities.
Enjoy today's show.
Podcast: Play in new window | Download
Subscribe: RSS