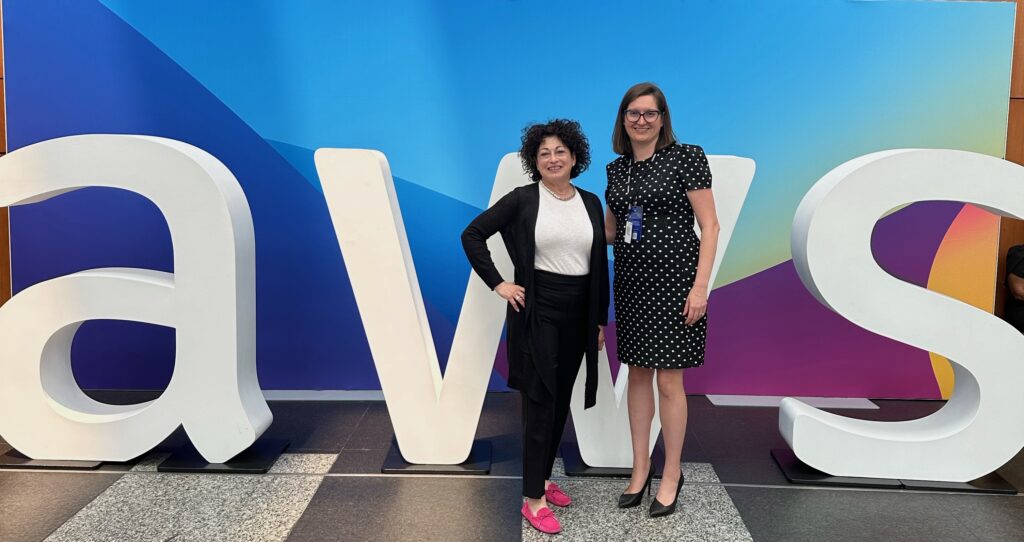 You will remember that we had previously spoken to Allyson Fryhoff of Amazon Web Services, who explained how AWS provides many tech tools to nonprofits. Today, Allyson is back along with Sarah Wilber of the Kennedy Center. The Kennedy Center was the winner of the 2022 AWS Imagine Grant Award. Sarah shares how winning this grant and working with AWS has made an impact on her organization.
Rob's guests are Allyson Fryhoff and Sarah Wilber. Allyson is the Managing Director of Nonprofit and Nonprofit Health at Amazon Web Services. Sarah is the Vice President of Capital Campaigns and Strategic Planning at The John F. Kennedy Center for the Performing Arts. The Kennedy Center is the nation's performing arts center and living memorial to President John F. Kennedy.

Sarah shares that the goal of the Kennedy Center is to make sure their programming and patron base is diverse and rich, just like the fabric of the United States. She explains that in order to achieve this goal, the organization need to make sense of the millions of data points they have in their system. Sarah discusses that in 2021, the organization seeked to launch an endowment campaign and realized they needed to do something more effective than just implementing a feasibility study. Sarah and her team decided to reach out to AWS in order to get guidance on how to implement a strong, predictable model in their native database. Sarah goes on to describe the many ways this new model was able to make their fundraising more effective. Finally, Allyson shares the many ways AWS helps nonprofits, whether it be through programs, grants, or through their solutions catalog. She also explains the importance data brings to the efficiency and effectiveness of nonprofits organizations.
AWS Solutions Library for Nonprofits
Check out the past episode with Allyson

Links to Resources:
If you have any suggestions for the show, email nonprofitleadershippodcast@gmail.com
For more episodes and to subscribe to our newsletter, check out https://nonprofitleadershippodcast.org/
Podcast: Play in new window | Download
Subscribe: RSS